Contact us!
If you have any DOUBTS; PROPOSALS; IDEAS; SUGGESTIONS...
You are very welcome to contact us. Send us an email and we will come back to you as soon as possible.
Artists/Program:
pascalegoubert@aol.com
Logistics/Production:
marion.bedbur@cut-and-colour.com
Fundraising:
anita.iribagiza@gmail.com
Communication: desireegarciamiras@gmail.com
Click here to support our crowdfunding campaign
Click here to register
Con tecnología de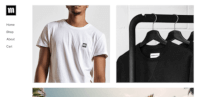 Crea tu propio sitio web único con plantillas personalizables.