Welcome to THE III International Danza Duende Gathering!
Serpa (Portugal), July 18-24, 2016
Soon photos and videos of 2016's edition!!!

You are very welcome to participate in the III International Danza Duende Gathering, under the subject
"Times of Change".
And why do we talk about Change? Because ART CHANGES LIVES.
We, the Danza Duende International School, have been invited to participate
in the "
Noites Na Nora
" festival to offer 6 days of
Workshops, Performances and Experiences
​that prove that human beings can develop their inner WISDOM through Art,
​improving our presence in our own lives and the world we live in.
AND YOU CAN BE PART OF IT! THIS IS HOW YOU CAN SUPPORT US
We can also help you find accomodation in Serpa
Thanks for all those who have contributed to our Gathering! We will be able to cover a part of the expenses.

​Deepest greetings.

Be one of the participants! Registrations to attend our gathering are open, you can register online, soft and easy

Follow us on Facebook and share our news. The more people know the project, the more people that can benefit from it
PERFORMANCES BY INTERNATIONAL ARTISTS
Yumma Mudra & Michel Raji
| | |
| --- | --- |
| Carolina Fonseca, Mónica Roncón and Salamantras | Stephanie Van Vyve |
Tiffani Gyatso
WORKSHOPS
Tango Duende, Anima Duende (Puppets), Tai-Chi, Flamenco,
​Gypsy Duende, 5 wisdoms for children...
And STREET PARADES, CONFERENCES, RITUALS and more...


Con tecnología de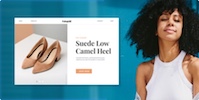 Crea tu propio sitio web único con plantillas personalizables.